Welcome to Sunbury Chinese Medicine Clinic
At Sunbury Chinese Medicine Clinic we offer you a relaxing and inviting atmosphere with qualified therapists trained to guide you down the path to a better sense of wellbeing. We offer you personalised one on one service, where we take the time to listen to all your major health concerns.
We Care About Your Health
Treatment Plans
We are involved in every step of your recovery process and will structure a treatment plan which will incorporate various therapeutic methods to effectively rectify your medical complaints.
Holistic Therapy
We use the ancient art of Traditional Chinese medicine (TCM) as well as modern-day Pulse Emitting Magnetic Field therapy (PEMF) to treat the body in a holistic manner.
Solutions
We aim to treat the root cause of your illness not just the symptoms, thereby providing a permanent solution to your medical complaints.
Benefits of Holistic Treatment
By treating in a holistic manner not only will your medical complaints disappear, you'll also benefit improved sleep, higher energy levels and a better sense of wellbeing.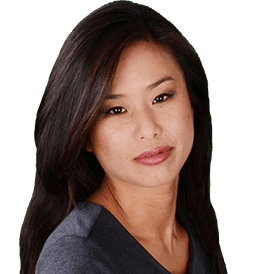 Meet Dr Jessica Ong
Licensed Doctor of Traditional Chinese Medicine & PEMF Operator
Dr. Jessica Ong is a doctor of Traditional Chinese Medicine and also a PEMF operator. She is fully registered in both Acupuncture and Chinese Herbal Medicine with the Chinese Medicine Registration Board of Victoria (CMRBV) as well as the Australian Health Board (APHRA). After graduating from Royal Melbourne Institute of Technology University with honors and completing a 5-year double degree in Chinese Medicine and Human Biology, she furthered her clinical experience by completing a clinical internship at Jiangsu Provincial Hospital of Chinese Medicine in Nanjing, China. Read more
Address
7 Rosapenna CL, Sunbury VIC 3429
Visit
Tuesday – 10am – 6pm
Thursday – 10am – 6pm
Friday – 10am – 6pm
Sunday – 9am – 1pm