"Where there's stagnation, there will be pain. Remove the stagnation, and you remove the pain."
The old Chinese saying holds that pain results from the congestion, stagnation, and blockage of Qi, or vital energy, vital fluids, lymph, phlegm, and blood. If pain is the essence of disease, then suffering is a result of obstructed or irregular flow in the body.
What is Cupping?
Chinese cupping is a method of breaking up the blockage to restore the body's natural flow of energy. Cupping is the term applied to a technique that uses small glass cups as suction devices that are placed on the skin to disperse and break up stagnation and congestion by drawing congested blood and energy to the surface. 

Benefits of Cupping
The suction and negative pressure provided by cupping can loosen muscles, encourage blood flow, and sedate the nervous system. By targeting the meridian channels, cupping strives to 'open' these channels – the paths through which life energy flows freely throughout the body, through all tissues and organs, thus providing a smoother and more free-flowing qi (life force). Cupping is one of the best deep-tissue therapies available. Toxins can be released, blockages can be cleared, and veins and arteries can be refreshed.

What to expect
Cupping is much like the reverse of massage – rather than applying pressure to muscles, it uses gentle pressure to pull them upward. For most patients, this is a particularly relaxing and relieving sensation. Once the suction has occurred, the cups are either left directly on the skin for 15 minutes or can be gently moved across the skin (often referred to as gliding, sliding or mobile cupping).  The suction in the cups causes the skin and superficial muscle layer to be lightly drawn into the cup.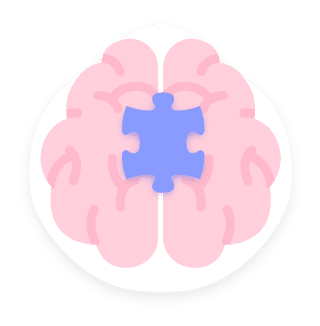 Side effects
The side effects of cupping are fairly mild. Bruising should be expected, but the skin should return to looking normal within 10 days. Other potential side effects include mild discomfort, skin infection, or burns.
History of Cupping
Traditional Chinese medicine brings to mind acupuncture and the use of natural herbs as healing remedies. Cupping is a lesser-known treatment that is also part of Traditional Chinese medicine, one that can provide an especially pleasant experience. One of the earliest documentations of cupping can be found in the work titled A Handbook of Prescriptions for Emergencies, which was written by a Taoist herbalist by the name of Ge Hong and which dates all the way back to 300 AD. An even earlier Chinese documentation, three thousand years old, recommended cupping for the treatment of pulmonary tuberculosis. In both Eastern and Western cultures, cupping evolved from shamanistic practices that held the belief that illnesses and infirmities can be sucked out of the body.
Cupping was established as an official therapeutic practice in the 1950s across hospitals in China after research conducted by Chinese and former Soviet Union acupuncturists confirmed cupping's effectiveness.